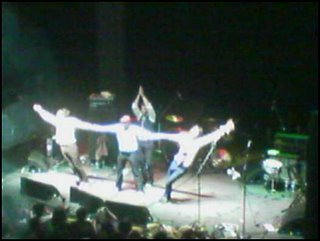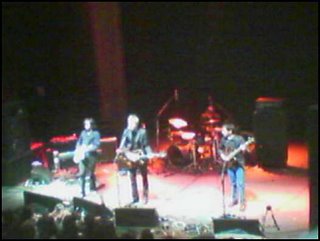 I will try to stick to my own policy of not blogging about personal stuff but it is hard not to think about what happened a year ago.Coming home at 2.30 a.m in the morning and to be awaken at 7.00 a.m to phone calls.Checking the CNN and watching my home town washed away .Then trying frantically to contact the family.
There is no need to remind a Sinhala Buddhist (specially a person who lived through last two decades) about the impermenance but Tsunami really had a effect on me personaly and our generation as a whole I think.
Since my name doesn't even come close to Chandare and there is no personal details in the blog ,what will happen if I 'm gone?Will Mrs.Chandare know the stupid ideas her partner put out to the world to see ?So just in case ...I'm posting the pictures you took at the OK GO and Spoon concert couple of weeks back as a clue.
You know who this is , don't you?.....